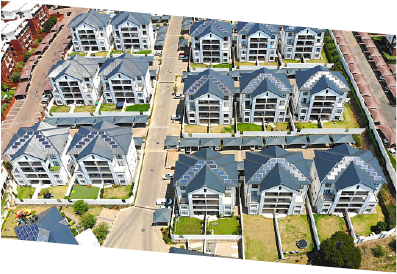 TRANCHE B
Investor Overview
All capital raised in the previous round has been earmarked for deployment in community schemes, and commercial and industrial properties. Several ESSAs had been signed with additional clients, all ready to secure a cheaper, cleaner and more reliable energy supply, and Bright Light Solar VCC was looking to substantially increase its capital base to service these clients. Tranche B launched the second public offering on 18 December 2018 and successfully concluded this capital raise on 22 February 2019, allowing investors to benefit from the growth of the renewable energy space. Close to R100m was raised to be invested in a portfolio of solar and efficient energy projects.
Following the successful conclusion of the investment into Bright Light Solar PLZ1, the footprint expanded to the Eastern Cape province with the first project being constructed in Port Elizabeth.
Bright Light Solar held its second Annual General Meeting on the 21st of November 2019. Investors received additional insight into current projects and the performance to date on live projects, as well as the rollout of planned projects and other growth prospects of the business. Several interesting topics were discussed relating to legislative and regulatory changes within the renewable energy space and investor queries were answered in detail.
PROJECTS
View the projects which fall under Tranche B