POWERING SUSTAINABILITY
Sustainability is one of our core values and a foundation on which our business is built.
Our business processes, strategies and partnerships are all designed to integrate this fundamental value.
We collaborate with investors, partners and clients to make a positive impact on the world by combatting climate change. Stakeholders are provided with the opportunity to become part of an ESG-principled structure in the shift to a more sustainable and cleaner energy revolution and the upliftment of the broader South African community.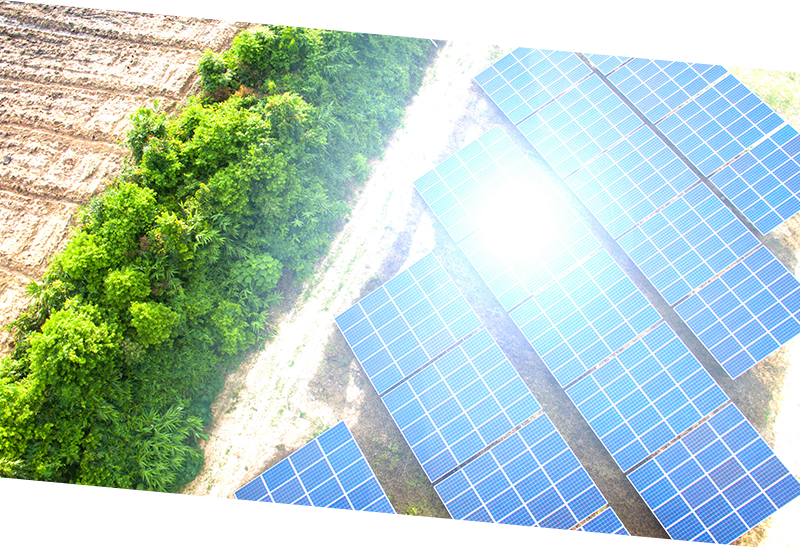 INVESTING THROUGH
THE LENS OF ESG
We are dedicated to making the world a better place through partnerships with investors who care. Responsibility and accountability have become key considerations for investors globally and in South Africa. Investors have realised that solid environmental, social and governance (ESG) considerations are key indicators for long-term performance. These factors have thus become standard criteria in many portfolio formations and valuations.
We work through the lens of ESG to identify and inform our efficient energy solutions and the implementation thereof. In our devotion to social, economic and environmental well-being of our community, we focus strongly on sustainable development and impact investing — offering our investors a responsible choice.
OUR CORPORATE SOCIAL RESPONSIBILITY INITIATIVES
We believe that business has the responsibility to empower South African communities sustainably.
What we do has a real impact on people's lives, communities and the planet and we take this responsibility seriously. We build for tomorrow, today, by focusing on the sustainable interests of our community, investors, and the planet we all share. These initiatives are essential drivers for social good that extend our practical reach and puts our values into practice.